When we set out to create ArtAcadia.org, we knew that it had to be something different. There is a reason that so many buildings around the world lie derelict. The traditional ways of raising funds for restoration, no longer work. In the words of Albert Einstein,"The definition of insanity is doing the same thing over and over again, but expecting different results". Not being (totally) nuts, we started thinking outside the box…
---
Membership – We have opted for a membership model. Providing member benefits, tools and resources. Hence avoiding the need to resort to invasive advertising.
Affiliates – Every user that registers is automatically an affiliate, although participation is voluntary. Members help spread the word in return for a share of the monthly revenues,
Community – The first consideration was to foster a community, but not within the confines nor control of Facebook Groups. So we created our own INDEPENDENT online social network.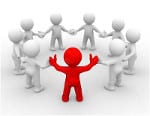 Directory – The next task was to build a directory, where we can showcase listings, in categories of our choosing. Expertly seeded for optimal exposure to the major search engines.
Global Map – We integrated the latest Google Maps API into the directory. Listings are geolacated and plotted onto a global map. Everything in the directly is easy to find and pinpoint.
Meetups – Local social networking is an essential part of the plan. Frequent face to face meetings are still the best way to meet, greet and compare notes and exchange ideas.
Academy – WIth online courses the initial focus, we are also working on a physical academy in the north of Italy, A place for students to study all things heritage and artisanal.
JobsBoard – Matching seekers to jobs, artisans looking  work and investors with opportunities, is a key cornerstone of ArtAcadia.org. Keeping the heritage workplace active is a priority.
MarketPlace – Curating a selection of products and services we feel will benefit our users. The objective is not profit, but rather helping our members save time, effort and money.
Events – Making it easy for members to announce their events relating to heritage, this resource also helps keeps track of mainstream industry conferences and seminars.
Affiliate Stats – Keeping members directly in touch with their referrals and commissions. Real-time traffic logs and reports, including email and pushover alert notifcations.
Member Account – Keeping track of membership options, transactions and invoices, with self-help ways to update profile information and user notification preferences.
Tutorial – Taking users and members through the website step-by-step. Highlighting all the features and giving pointers to pertinent pages, resources, tools and calls to action.
Dashboard – Icons to easily home in on all the tools and resources availabe to users and members. Everything in one single page (panel) to make it all push button easy.
Calendar of Events – For those who like to keep abreast of all the industry happenings, we keep track of major events as well as allowing members to announce their own events.
Industry Blog – To keep the content flowing, there is a stream of posts for visitors to digest and comment on. Niche news in an emvironment free of commercial advertising.
Frequently Asked Questions – To clarify anything that is not clear in the pages and posts on the website, we compile any queries into a readily available knowledge base.
Help & Support – To take out any frustration that users and members may suffer, we've implemented the necessary support channels. It behooves us to make things super easy.
Legal Stuff – We are obliged to keep in step wth the rules and regulations regarding privacy and data protection. Add to that some common sense in the form of the terms of use.
---
Executive overview…
Mindmap – For those who are fans of this format to visualize the bigger picture, the good news is that so are we. Feel free to download a copy of our dynamic digital mindmap.
Get timely updates…
Newsletter – We are using Mailchimp to manage our mailing lists. Wth a good deliverability rate and easy integration with our systems, it's the way to go to let our users now!
---
Many months of coding has produced a comprehensive web presence for ArtAcadia.org ~ A platform from which Heritage Ambassadors around the world, can help take the past into the future. By getting involved here, people from all walks of life, make a real difference, while securing financial freedom for themselves.
Carolina Reviglio della Veneria
Heritage Doyenne
"Only once we fully understand where we come from… and truly appreciate our heritage… can we imagine a fabulous future filled with the richness of our past. Life is ours to design!" I'm on the web here >> CarolinaReviglio.com
Please share this post to your social circles…