[TheChamp-Login title="Login with a Social ID…"]
This initiative is for everyone. It costs nothing to create a user account. It's free. There is NO pressure to become a paying member. In fact, we show users how to EARN the member fee.
.
Membership options explained…
User & Affiliate
Simply use your Social ID to login. An account will be instantly created, using your Firstname, Lastname and Email. That's all information we get. We cannot and never will mess with your social timelines. We use social login to keep the nameless idiots out. By keeping the noise signal low, it provides for a quality platform, for serious people. We trust that is you … an independent Heritage Ambassador!
.
What participants get…
User account & affiliate ID #.
Access to the user Dashboard.
Participation in the Community.
Use of the online Directory & Map.
Invitation to any and all Meetups.
A basic User Orientation Course.
Read access to the JobsBoard.
Freedom to roam the Marketplace.
Access to live stats in the Affiliate Zone.
---
User accounts are always free. (ZERO cost to be an affiliate!)
.
Members have access to all the resources. You will be able to create as many Directory listings as needed, post your CV to the JobsBoard and have Member privileges in other areas. Get at least one new Download per month, as well as ongoing Special Offers and Discounts. The basic Membership fee is £19 per month and unlikely to ever change. On the contrary, the benefits of membership increase exponentially, every month. We don't want Members to even think of leaving, so we make every effort to keep adding more value. There are no fixed commitments nor contracts. If you have to quit for any reason, simply hit the CANCEL button in your control panel. Your user account, affiliate ID and Directory listings stay in place. You have nothing to lose . Join us and raise your status as a Heritage Ambassador!
.
The Member Benefits..
Full access to the Member Zone.
Follow the online Induction Course.
Unrestricted access to the Community.
Create unlimited Directory/Map listings.
Post and promote your CV on the JobsBoard.
Free entry to selected local Meetups and events.
A continuous stream of special offers and discounts.
You will have unrestricted access on a monthly basis.
---
Cost is £20 per month. (Unlikely to

ever

change!)
.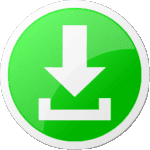 Members have access to a multitude of digital downloads, apps, discounts, ebooks, giveaways, graphic, products, services, software and templates.  While there is at least one benefit per month added (every week) to the general download area, there are MANY more added to the Downloads PLUS repository. Members with a Download PLUS subscription have unlimited access, at the rate they initially joined. As the repository increases in value, the £10 you today, remains in place forever. Enjoy all these added goodies and benefits !
.
What are the extras…
Free mobile Apps.
Discounts & Offers.
A variety of eBooks.
Prizes & Giveaways.
Royalty-free Graphics.
Free Stuff & Products.
Access to various Services.
Licenses for propriety Software.
Templates for various applications.
---
.
Members have access to the basic courses in the Members Zone. For those wishing to take it to another level. we publish additional courses on a regular basis. Courseware PLUS subscribers can follow to a wide range courses, covering various topic and interesting subjects. On demand and self-paced. Currently the monthly cost is £10 and increases as the content value appreciates. Members who subscribe at today's rate, remain at that rate indefinitely. Pay less for more! You can cancel the subscription at any time .

---
Cost is £10 per month. (Increases as courses are added!)
.
We're developing a suite of business tools that have a dual purpose:
Help those wishing to

START a business

, using ArtAcadia.org as the basis.
Show

existing business owners

how to create additional revenue streams.
---
Being a Heritage Ambassador can be a full-time occupation. We show students, job seekers and retirees how to take charge of their destiny and create a business that generates residual revenue. We'd be happy to elevate you to Professional Heritage Ambassador ?
---
If you have an existing business, we show you how to integrate ArtAcadia.org into whatever products and services you currently offer. No need to stop what you already do, simply integrate ArtAcadia.org. We show you to how to attach a turbo to your business !
---
The Business Pack is a work in progress. Those wishing to subscribe today for just £15 will remain at that rate forever, regardless of the value added to the Pack and subsequent cost. If this is for you, then get on board early. We look forward to working with you !
.
What's included…
Online courses to implement both the above scenarios.
The ability to post a CV and vacancies in the JobsBoard.
Access to the Even Management Suite to create events.
---
.
We collaborate with pro-active people, companies, institutions and organizations to expand the reach of ArtAcadia.org, on a large scale. There is no specific criteria, except that the Partner commits to making a complete success of the collaboration. To that end ~ the process is driven by someone who really knows the mechanisms and methods used by ArtAcadia.org ~ a dedicated Account Manager, operating under the auspices of ZaGenie. This is not an employee, but someone professionally trained in the art of affiliate marketing. In addition, they are incentivized to do well for themselves, which in turn means success for the Partner. This is a viable opportunity for anyone to establish additional revenue streams. Partnerships usually evolve out of Memberships. We suggest future Partners start as Members.
.
What the Partner gets…
A dedicated Account Manager, who:

Adds at least 30 new listings per month.
Incentivized to add more than just the 30.
Ensures all pages and links are working OK.
Actively promotes the Partner and Listings.
Incentivized to increase revenues 1 > 100%
Constantly monitor all traffic and statistics.
The support contact in ZaGenie Support.

A customized page on the ArtAcadia.org website:

Affiliate ID connected directly to that web page.
Customized QR Codes, graphics and merchandise.

High level access to the ArtAcadia.org management team.
Includes Downloads PLUS, Courseware PLUS & Business Pack.
Revenue generated via the specific Partner is shared 50/50.
---
.
.
Available Options
* Membership required!
.
.
.