Wellmade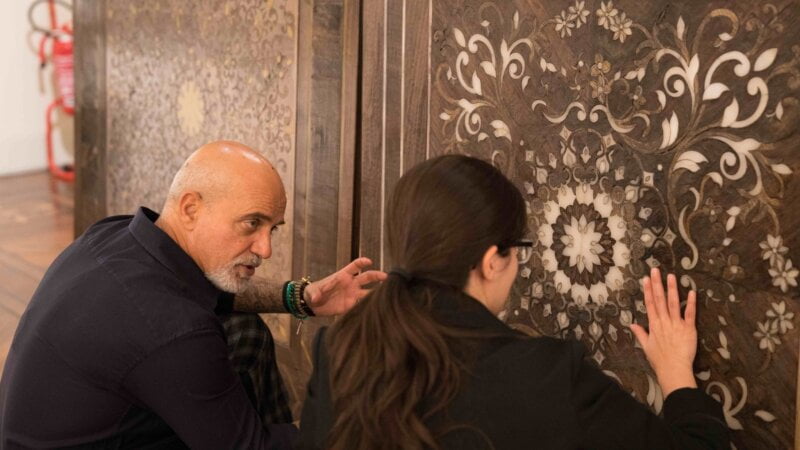 Wellmade è la piattaforma che permette di scoprire i migliori artigiani, conoscere il loro lavoro e recensire i loro prodotti e servizi su misura.
Dalla scoperta alla condivisione, e dalla valutazione alla rivalutazione: Wellmade è una community di appassionati ed esperti che amano tutto ciò che è "bello e ben fatto", all'interno di un'esperienza social gratificante e culturalmente evoluta.
L'obiettivo è diffondere una cultura della qualità e riunire le diverse realtà che quotidianamente lavorano per la valorizzazione e la promozione dell'artigianato d'eccellenza.
Ciò che è fatto bene, con le mani e con il cuore, ha un valore diverso e più alto, che il mondo dell'artigianato – realtà vasta e ricca di bellezze – permette di scoprire e riscoprire. Ma trovare la miglior qualità, valutarla e compararla alle proprie necessità non è per nulla facile.
Ecco come Wellmade viene in aiuto: grazie alla continua ricerca di artigiani eccellenti e attraverso un meccanismo di recensioni da parte di utenti appassionati e di consigli da parte di ambasciatori, Wellmade desidera presentarsi come il tuo suggeritore di fiducia.
Wellmade è ricerca e condivisione di tutto ciò che è ben fatto: è la reputazione di decine di esperti e l'esperienza di migliaia di amici, per aiutarti e supportarti nelle tue scelte di qualità e di valore.
---
Wellmade is a digital platform that allows you to discover the very best Italian craftsmen, get to know their work and assess the quality of their bespoke products and services.
Discovery leads to sharing; appraising enhances reassessment: Wellmade is a community of crafts lovers and experts, who love all that is "beautiful and well made", within a gratifying, culturally advanced, experience with social networks.
It aims at promoting a shared quality culture, and bringing together the different businesses that are daily engaged in enhancing and supporting high-end craftsmanship.
What is well made, with hands and heart, is different and of a higher value, a value which is being rediscovered, again and again, within the vast reality of the crafts world, so rich with beauty. Finding the best quality, though, and assessing and adjusting it to one's requirements is not always easy.
Here is where Wellmade can be helpful: thanks to its ongoing research for excellent artisans and through a system of passionate users' reviews and ambassadors' advice, Wellmade aims at becoming your most reliable advisor.
Wellmade means researching and sharing all that is "well made": it is the reputation of dozens of experts and the experience of thousands of friends, to help and support you in your choice of quality and value.
---
---