Tra la Terra e il Cielo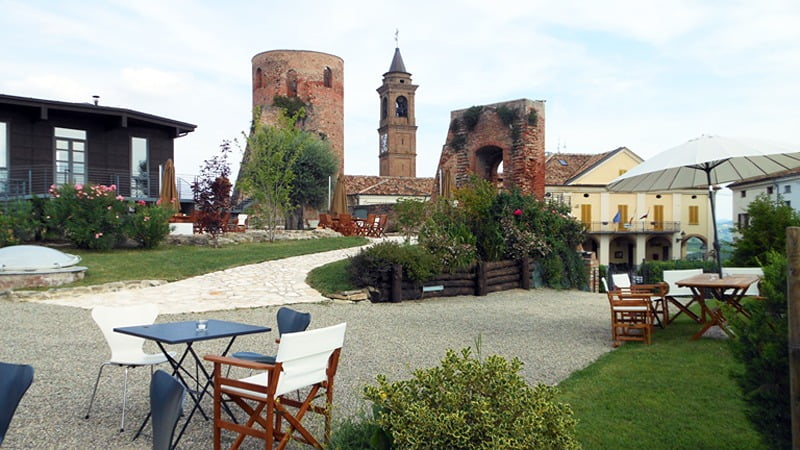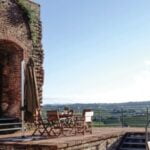 A Moasca (Asti), un piccolo borgo nel cuore del Monferrato, zona la cui straordinarietà è valsa la tutela dell'UNESCO, c'è un posto in cui natura, storia, cultura ed enogastronomia d'eccellenza si incontrano e si fondono per offrire all'Ospite un'esperienza irripetibile. Questo posto è Tra la Terra e il Cielo.
Il Castello trecentesco con le sue imponenti torri, la terrazza aperta sulle dolci colline, il libero accesso alle preziose opere d'arte accolte, a rotazione, nella sala espositiva, una rigorosa e accorta selezione di materie prime, piatti della tradizione piemontese con aperture al vicino Mare, i grandi Vini del Piemonte e un servizio attento, ma non invadente: tutti gli ingredienti per accompagnare l'Ospite in un percorso indimenticabile di sensazioni ed emozioni, in una dimensione di benessere profondo, Tra la Terra e il Cielo.
---
In Moasca, a small town in the heart of the Monferrato hills declared by UNESCO a World Heritage Site, you can find a place where nature, history, culture, good wines and culinary delights meet and welcome the guests with a once in a lifetime experience. This piace is Tra la Terra e il Cielo.
That means "Between Heaven & Earth", a very suggestive restaurant and café built in a medieval castle surrounded by a green and gentle landscape. A strong attention to every detail, the art gallery upstairs, a beautiful outdoor terrace, our menu with the traditional Piedmontese recipes with a marine twist and the great Piedmont wines will make our guests love the place and really feel between heaven and earth.
---
---
---