The Art Gallery of Western Australia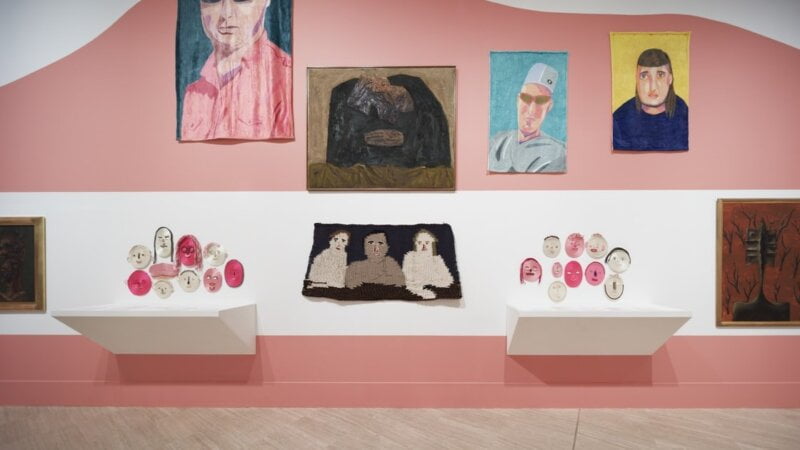 Situated in the heart of Perth's Cultural Centre, the Gallery houses the State Art Collection with works by renowned local and international artists from the 1800s to today. Immerse yourself in the Balancing Act gallery space displaying Aboriginal and Torres Strait Islander art. Take a free guided tour or find something unique in the AGWA Design Store to take home.
The Gallery was founded in 1895 and occupies a precinct of three heritage buildings on the south-eastern corner of the Perth Cultural Centre including the former Perth Police Courts. The main Gallery opened in 1979 and is a unique modernist building inspired by the pavilions and courtyards of the Museum of Anthropology in Mexico City. In 2019, the Gallery celebrated its 40th anniversary and in 2020 the Gallery celebrated 125 years.
The State Art Collection is Western Australia's greatest visual art asset. Since the first work of art was purchased in 1895, the AGWA Collection has grown into the finest public art collection in Western Australia of more than 18,000 works. One of the Collection's key strengths is its holdings of works by Aboriginal and Torres Strait Islander artists and its representation of Western Australian art and artists. Twentieth-century Australian and British paintings and sculpture are also a particular strength. Each year, the Collection grows by 150-400 works, largely through the generous support of AGWA's Foundation Members and private donations.
The Art Gallery of Western Australia's Tom Malone Prize is a highly respected national event for contemporary Australian glass artists.
The Tom Malone Prize was initiated in 2003 by Governor of the Art Gallery of Western Australia Foundation, Elizabeth Malone. The Prize continues in 2018-2022 through the support of Foundation Benefactor, Sheryl Grimwood.
An acquisitive prize, each year's winning entrant is awarded $15,000 while their work becomes a part of the WA State Art Collection where it will join works by previous winners: Clare Belfrage, Gabriella Bisetto, Charles Butcher, Cobi Cockburn, Brian Corr, Mel Douglas, Mark Eliott, Deirdre Feeney, Kevin Gordon, Marc Leib, Jessica Loughlin, Tom Moore, Nick Mount, Benjamin Sewell and Ayano Yoshizumi.
The Tom Malone Prize is a highly respected national event within the Australian glass arts community and it has played an integral role in the Gallery's acquisition of works by Australia's most inspiring, innovative and accomplished artists in this medium.
---
---