Rocco Scutellà - Antica Pasticceria artigianale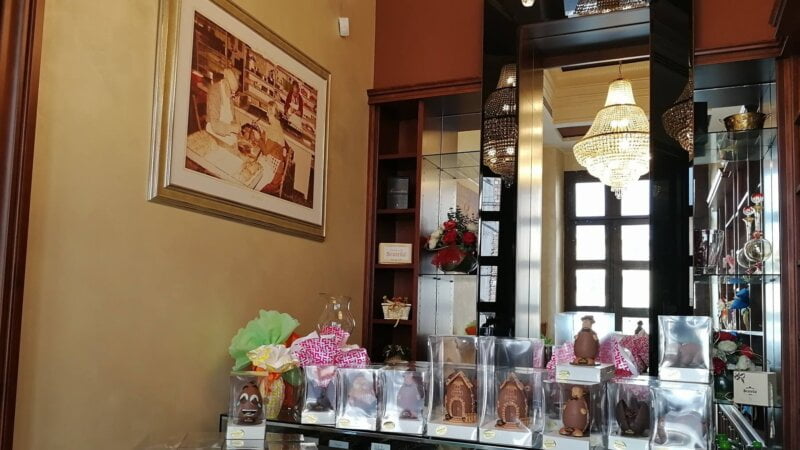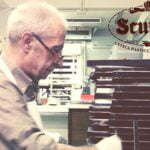 1930 was the year when it all began: on August 13 Rocco's grandfather started his business of artisanal pastry shop with the inauguration of a stone oven in Piazza Assunta, in Delianuova. He was essentially a self-taught man, but the tenacity and passion led him to still produce quality and appreciated products: biscuits, savoiardi, paste secche and even ice cream and granita using the icebox, a luxury for the times. He considered himself a craftsman, because he worked essentially for the local lords or for particular events. When he married, the Pastry Shop began to take on a different connotation, thanks to the managerial management of that little big woman. And as things started to go well, they chose a different, more central location in Via Roma.
Rocco's father was not destined for this job. In fact, at 24, he joined his brother in Canada and started helping him in his bakery for 5 long years. When he received the proposal to become a member of the business, almost determined to accept it, he wanted to return to Italy to talk about it first with my grandparents. By now they were old and tired to run a business alone. The day of the decision occurred in conjunction with the visit, in the pastry shop, by a representative of pastry paper. It was then that he asked hid son, Rocco's father, if he should order a new supply of paper, with the words "Rocco Scutellà and son", or suspend orders and close the business. He decided not to leave, and took the situation in hand, reviewing, for example, the prices of nougat, too low compared to the quality of the product. In 1992, he wanted to renovate the premises and, at the same time, he started directing his son Rocco, towards an apprenticeship in a craft workshop. For 3 years, therefore, Rocco worked in the small workshop of Luigi Pellegrino in Messina, innovator of the pastry shop for those times, which made him fall in love even more with this profession.
After the Sicilian experience, he began to follow pastry courses throughout Italy every year. "I knew well, and I am still aware today, that there is always something to learn, which is why I try to improve myself day after day".
Before starting to use mother yeast in 2007, Rocco took courses with experts such as Maestro Achille Zoia or Maestro Rolando Morandin. From there started producing small and large leavened products, such as panettone, a gamble for us that we are known above all for the pure almond nougat.
In 2012 was inaugurated the new historical restaurant, still in Via Roma, a few meters away from the previous one. It is the place that contains all the sacrifices and the work of three generations, and that manages, better than any word, to let the world know about us. In that same year, the whole process began to become part of the Italian Master Pastry Chef Academy. A rigid and very long journey, which ended in March 2015, just in time to share this great joy with his greatest Master, my father.
---
---