Marchesi Incisa della Rocchetta - Wine in Italy
---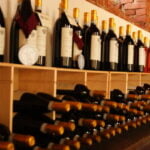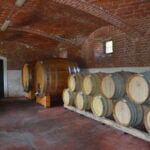 In the beautiful Monferrato land, the Azienda agricola Marchesi Incisa della Rocchetta, offers wines and hospitality.
This boutique winery is harvesting the fruit of centuries of dedication, innovation and respect for the terroir. Among the wines we can find both high ends wines, like Sant'Emiliano, Colpo d'Ala and Marchese Leopoldo- and quality wines at friendly prices, such as Rollone, Futurosa and others. All wines that are clear on the palate while telling the tales of the terroir.
In the last year of the last century, the Marchesa Barbara Incisa della Rocchetta made major investments in moving the winery from the centuries-old cellars of the family castle to La Corte Chiusa in the heart of the village. From here it's easy to take a walk in the vineyards of the estate and admire the amazing view of the Monferrato hills.
Filiberto and Francesca, son and daughter to Barbara Incisa, continue Today the tradition of excellence in wine making and hospitality with a unique experience.
---
---
---