Laboratorio la Perla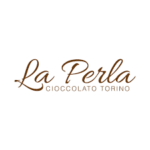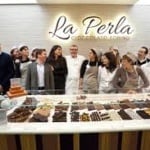 La Perla di Torino links its name to the Piedmont sweet tradition, celebrating quality chocolate in one of the most beloved historical expressions in the MOLE building city: chocolate truffles. With the first 3 creations La Perla Nera, La Perla Bianca and the dark chocolate truffle Extreme, today iconic products, the founder of the artisanal laboratory Sergio Arzilli wanted to celebrate Torino, its adoptive city. He started a path oriented in valorizing traditional chocolate truffle and inventive creations, that in over 25 years of activity conquered the attention – and the palate – of Italian and international gourmands.
Sergio Arzilli's history is a story of success born from a glitch: being diagnosed gluten intolerant, at 38 years old realizes that he cannot continue to work as a pastry chef in the family patisserie. With the intention of not leaving this background experience, he decided to deepen the chocolate world, transforming his curiosity in a continuous exploration itinerary. His passion for good chocolate, transmitted to his daughter Valentina that today, next to him, leads the company, can be translated in high standard of excellence in La Perla di Torino's laboratory. Each chocolate truffle and each recipe are prepared, today as before, with high quality ingredients and with process that respect the raw materials, to glorify perfumes and flavours.
---
---
---