La Habana - Cuba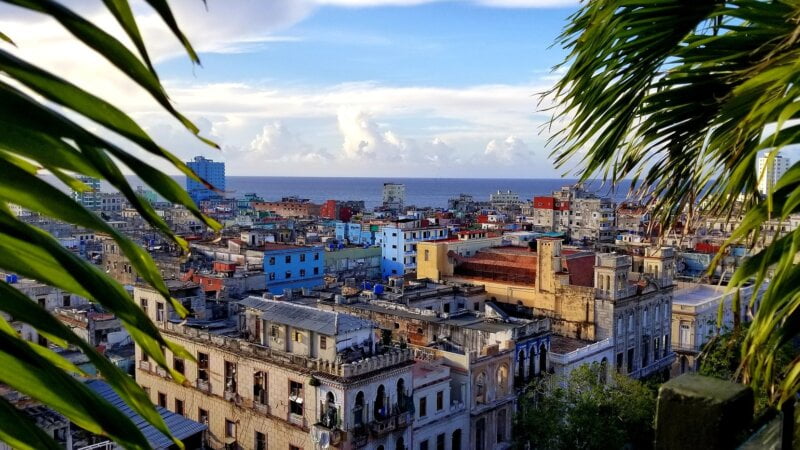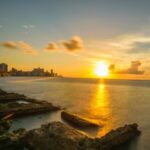 La Habana (Havana), the capital of Cuba, is a city full of oppositions and contradictions. Its main attractions are its beautiful historic center, exceptional architecture, the revolutionary Cuban iconography (from El Malecon to the Plaza de la Revolución (Revolution Square), passing by La Giraldilla) and its broad range of cultural offers, which makes the Havana village one of the best destinations to visit in Latin America.
The history of Havana is truly fascinating, and in it, you can find interesting museums, impressive restoration projects, and a magnificent artistic and cultural heritage. Paintings, murals, novels, poetry, puntos cubanos (a Cuban music genre mixed with poetry), rumbas, the wonderful feeling in the fun Havana streets and the colorful murals will delight your senses. You will discover, behind every corner, all that this wonderful city can offer: from street music to the cabaret.
One of the more attractive aspects of Havana is to see how everyday life pans out in the city: happy children playing baseball on the street, street troubadours, a group of people doing maintenance on a Plymouth from 1955 in the middle of the street… and the peculiar way in which the people of Havana, the habaneros, project themselves, create, and live above all, enjoying life. Learn about their stories and the passions that move them as you enjoy an entertaining game of dominoes and the atmosphere of tranquility that the city breathes.
Variety and color aren't only shown through the habanero art and culture, as the city's mobile car park is one of the most impressive in the world. Hundreds of classic cars from different eras and styles make this mobile park one of the most iconic in the world. Taking a ride in one of these spectacular vehicles will make your journey a true luxury of a whole other era.
The capital of Cuba amazes, with its lively nightlife and music culture that flows from all the boulevards of life. Life in Havana is spectacular, where all the musical styles are represented and live with great frenzy. The city offers a wide range of live and impromptu concerts, and in many streets and plazas you will find great local artists.
---
---
---