Giaquinto Associated Architects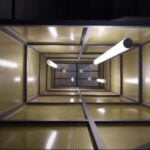 Giaquinto Associated Architects is a reference both in the national territory, where it is rooted, and in the international field, it develops and integrates specific skills with the contribution of multidisciplinary professionals who work in teams, aimed at a personalized solution of the issues addressed both on an urban scale than in the details. The constant search for young qualified skills in complementary sectors such as home automation, qualistics, ergonomics, technological innovation and composite materials qualifies their excellence. The firm offers architectural design services, urban planning and urban redevelopment, concept-design and communications, feasibility and sustainability, executive planning and cost analysis.
---
Giaquinto Architetti Associati è un riferimento sia sul territorio nazionale, dove si è radicato, sia in campo internazionale, sviluppa e integra le specifiche competenze con il contributo di professionisti multidisciplinari che operano in équipe, finalizzato a una soluzione personalizzata dei temi affrontati sia in scala urbana che nei dettagli. La ricerca costante di giovani competenze qualificate in settori complementari quali domotica, qualistica, ergonomia, innovazione tecnologica e materiali compositi ne qualifica l'eccellenza. Lo Studio offre servizi di progettazione architettonica, progettazione urbanistica e riqualificazione urbana, concept-design e comunicazioni, studi di fattibilità e sostenibilità, progettazioni esecutive e analisi dei costi.
---
---