Dejamis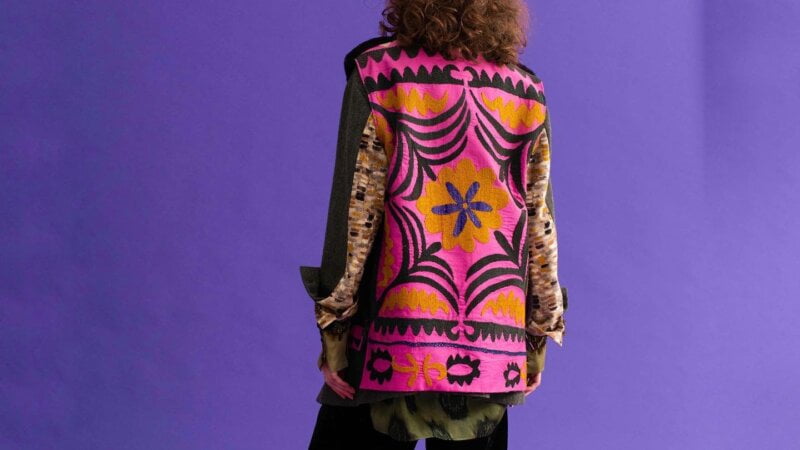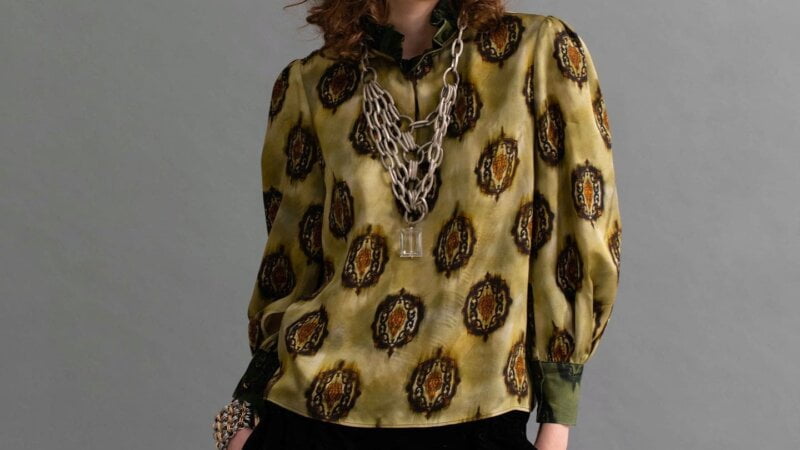 On the hill of Coverciano in Florence, Mariapaola Pedetta, set designer, costume designer and stylist, founds DEJAMIS: "deja" – "mis" already put. As the word suggests, the project is based on the idea of ​​creating new outerwear by transforming and redesigning old furs. This is how Mariapaola creates the #nonewfur movement, an ethical supply chain that the designer moves with the help of expert Florentine furry craftsmen, creating a new, tailor-made garment, recycling the existing one and giving it a personality, respecting natural resources. and human. Each garment is enriched with decorations and fabrics from other cultures, sought after and selected for their beauty and history. In 2018 Dejamis launched its first collection by reinventing and re-evaluating a garment considered outdated and obsolete: the gilet.
Playing with fabrics, decorations and colors, the dejamis vest becomes a simple, versatile, fun and above all feminine garment. Original pieces of Indian, Ottoman and Afghan ethnic groups are combined with small flower linings on soft and colorful Lapin rex. "Mainly in Tuscany I enter the companies and look for often forgotten fabrics, I insert details, original antique pieces, local artifacts that I find in the markets, in the countries of origin, from importers. Every little embroidery found somewhere in the world becomes a perfect detail for the creation of a jacket, a waistcoat. " – Mariapaola Pedetta
---
Nella collina di Coverciano a Firenze Mariapaola Pedetta, scenografa, costumista e stilista, fonda DEJAMIS: "deja"-"mis" già messo. Come suggerisce la parola il progetto si sviluppa sull'idea di realizzare nuovi capi-spalla trasformando e ridisegnando vecchie pellicce. E' così che Mariapaola crea il movimento #nonewfur, una filiera etica che la stilista muove con l'aiuto di esperti artigiani pellicciai fiorentini, creando un capo nuovo, su misura, riciclando l'esistente ed attribuendoli una personalità, nel rispetto delle risorse naturali e umane. Ogni capo viene arricchito con decori e tessuti provenienti da altre culture, ricercati e selezionati per la loro bellezza e storia. Nel 2018 Dejamis lancia la sua prima collezione reinventando e rivalutando un capo considerato sorpassato e obsoleto: il gilet.
Giocando con tessuti, decori e colori il gilet per dejamis diventa un capo semplice, versatile, divertente e soprattutto femminile. Pezzi originali di etnie indiane, ottomane e afghane si uniscono a fodere di piccoli fiorellini su Lapin rex soffice e colorato. "Principalmente in Toscana entro nelle aziende e cerco tessuti spesso dimenticati, inserisco particolari, pezzi originali antichi, manufatti locali che rintraccio nei mercati, nei paesi d'origine, da importatori. Ogni piccolo ricamo trovato in qualche parte del mondo diventa un dettaglio perfetto per la realizzazione di una giacca, di un gilè." – Mariapaola Pedetta
---
---