Café Madrid Valencia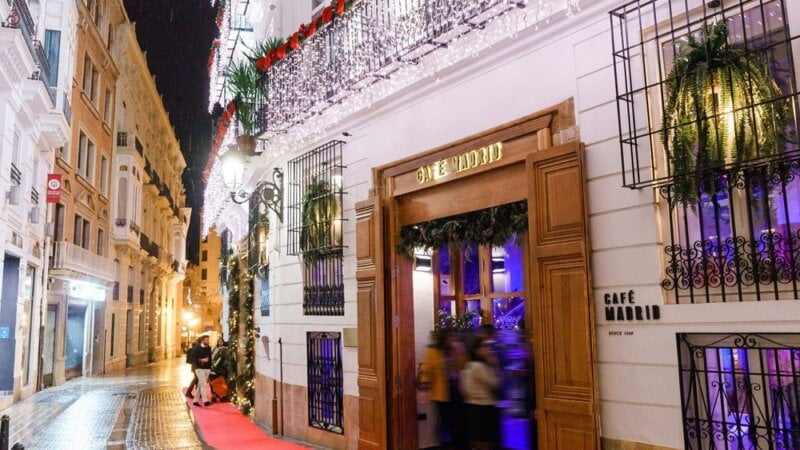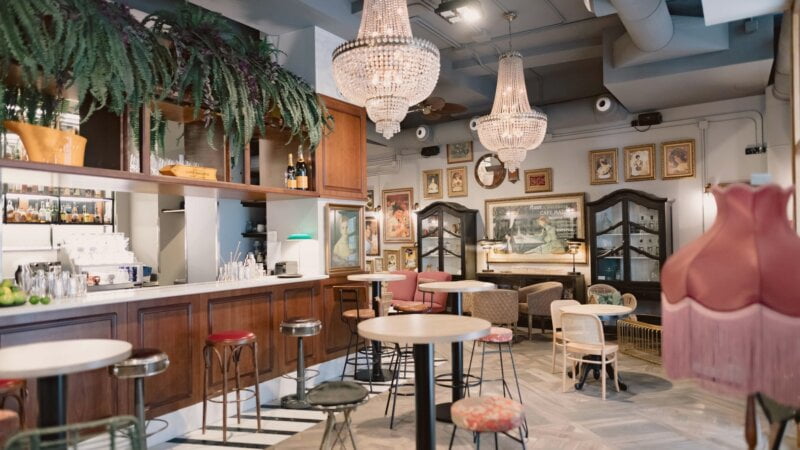 El célebre Café Madrid Valencia comenzó su andadura en el año 1940 y, a lo largo de estas décadas de vida, se ha convertido en la mejor coctelería de la ciudad y un sinónimo de calidad. Cuna de la mítica Agua de Valencia y epicentro de la vida bohemia, artística y literaria valenciana, esta herencia cultural se ve plasmada a día de hoy en su carta de cócteles.
Uno de los objetivos de Café Madrid es volver a poner de actualidad la tertulia desde una visión de siglo XXI, para lo que ofrece un relajado espacio en su piso superior y una selección de cócteles para compartir.
Además, en Café Madrid se pueden celebrar eventos y fiestas para empresas o con tu familia y amigos. Dispones de dos menús cóctel para que disfrutes de una atmósfera acogedora y de lo mejor en el centro de la ciudad.
Una propuesta que se fundamenta en sabores clásicos, revisados bajo el nuevo prisma de excelencia y modernismo de Café Madrid Valencia. El mejor enclave para tomar el aperitivo y revivir esos momentos artísticos en un espacio ecléctico de aspecto industrial en el que el arte sigue jugando un papel trascendental. Las tertulias del siglo XXI se producen en un relajado espacio en el piso superior con una selección de cócteles para compartir.
---
The renowned Café Madrid Valencia began its journey in 1940 and in the course of that journey it has become the best cocktail bar in the city and a byword for quality. Birthplace of the legendary Agua de Valencia and epicentre of bohemian, artistic and literary life in Valencia, that cultural heritage is reflected today in its cocktail menu.
To bring the gathering up to date from a 21st century vision is one of the objectives of Café Madrid for what it offers a relaxed space on its upper floor and a selection of cocktails to share.
Furthermore, you can celebrate events and parties for your business or with your family and friends in our SkyBar terrace or restaurant with their different atmospheres. Two cocktail menus are available for you to enjoy a welcoming, cool atmosphere in the centre of the city.
A selection based on classic flavours, adjusted under Café Madrid Valencia's new prism of excellence and modernism. The best place to have an apéritif and relive those artistic moments in an eclectic space with an industrial feel where art continues to play a transcendental role.
21st century get-togethers take place in a relaxed upstairs space with a selection of cocktails to share.
---
---