Art Gallery of South Australia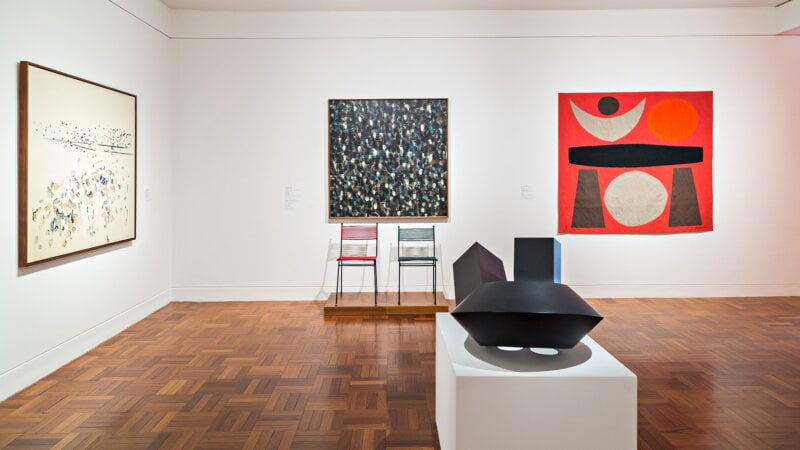 The Art Gallery of South Australia (AGSA) forms part of a boulevard of historic cultural institutions that line North Terrace, Adelaide. It stands on the lands of the Kaurna people, in a traditional camping and meeting area known as Tarntanya ('red kangaroo place').
The Gallery was established in 1881, originally occupying two rooms in the city's nineteenth-century library/museum complex, then later part of the Jubilee Exhibition Building (now demolished). We moved to our current site in 1900, when a dedicated building was constructed to house the growing collection after pastoralist Sir Thomas Elder bequeathed an immense £25,000 for acquisitions. That original stone building is today AGSA's stately Elder Wing of Australian Art.
Many other benefactors have shaped the collection and building. In 1916, for example, a bequest of works from Sir Samuel Way dramatically expanded our Asian decorative arts collection. In 1935, a gift of £10,000 from Alexander Melrose helped to fund building works, creating the Melrose Wing and the neoclassical façade that visitors see today. Additions in 1962, 1979 and 1996 increased display space for a collection that now numbers more than 45,000 works of art – almost 90 per cent acquired through benefaction.
From an early emphasis on works by European and Australian male artists, over time the Gallery has developed an outstanding collection of Asian art, extensive representation of Australia's remarkable women modern artists, a rich collection of Islamic art, and international holdings of major significance. The latter includes the largest collection of Morris & Co. decorative art outside Britain, the finest body of Auguste Rodin sculptures in the Southern Hemisphere (acquired in 1996), and a rare 'topographic' sculpture by American Donald Judd created in 1974 in response to the terrain of our north lawn – literally a landmark piece.
In 1939, we became the first state gallery to acquire a work by an Aboriginal artist, then from the mid-1950s we carefully began to develop a significant collection of art by the nation's First Peoples. Since 2015 we have hosted the unique Tarnanthi festival of contemporary Aboriginal and Torres Strait Islander art.
AGSA has also long fostered contemporary art. Since 1990 we have staged the Adelaide Biennial of Australian Art, the longest-running survey of Australian contemporary art, and since 2017 the Ramsay Art Prize, Australia's most generous prize for young contemporary artists.
In 2018 the art prize's benefactors, James Stewart Ramsay and Diana May Ramsay, jointly bequeathed one of the nation's most generous cultural gifts – the $38 million James and Diana Ramsay Fund – to strategically develop the Gallery's collection. Our history has made us who we are today – and who we might become.
---
---