For The Love Of Color
Spanierman Modern is very pleased to announce its first solo exhibition of Louise P. Sloane in Miami. Sloane's work at first blush seems confectionary in nature because of her choice of color and texture. Upon closer, more serious examination, it becomes clear that her work is characterized by rigorous attention to formal elements such as color, shape, balance, and depth. Sloane has continued to develop a unique composition, which straddles the lines of Minimalism, gestural abstraction, and Color Field painting.
.
.
.
.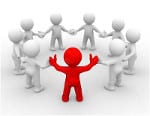 .
.
.
.
.
.
.
.
.
.
.
We share our revenue with you! Click to see how...
.
.
.
.
.
.
.